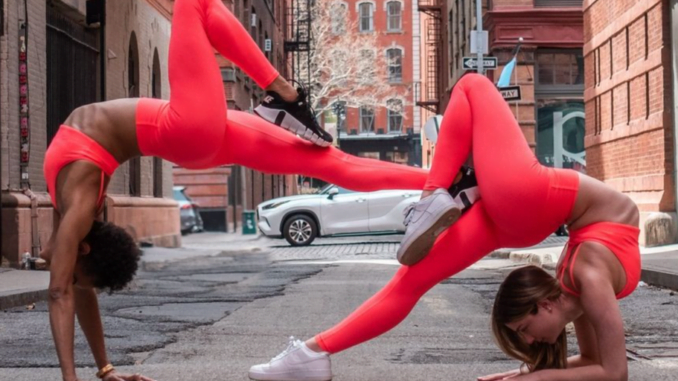 Alo Yoga, an apparel and accessories retailer with dozens of locations across several U.S. states, has rolled out an in-store NFT claim in collaboration with crypto payments firm MoonPay, letting brick-and-mortar customers receive free digital collectibles featuring "daily affirmations."
Launched for Mental Health Awareness Month in the United States, the in-store experience lets customers tap a smartphone against a terminal that reads "Tap for Mindfulness" at the checkout counter. The terminal is equipped with a near-field communication (NFC) chip that points customers towards a website and ultimately lets them claim a free daily NFT.
The NFTs are built around artwork that focuses on the concept of mindfulness, plus the asset will provide access to mental health resources, the company says. Alo will also offer further NFT collection opportunities through email for customers.
Alo's in-store effort was created using MoonPay's NFT minting platform, with the collectibles minted on Ethereum scaling network Polygon. The apparel retailer is covering all minting fees tied to the promotion as part of an effort to keep the entire process non-technical and approachable for anyone.

"We're not using Web3 jargon," Alo Yoga Global Head of Marketing Angelic Vendette said, in a release. "Instead, we are providing our community with the opportunity to explore digital ownership in familiar environments."
Like a previous NFT drop from Alo Yoga tied to digital certificates of authenticity for its Aspen Collection physical apparel drop, the in-store NFT claim was created in collaboration with Digital Twin Studios. In the press release, Alo said that the daily affirmation NFTs could provide future benefits for holders, such as token-gated access to events or exclusive sales.
"We anticipate that most users will initially engage in Web3 through the brands they know and love," MoonPay CEO and co-founder Ivan Soto-Wright said in a statement.
Stay on top of crypto news, get daily updates in your inbox.