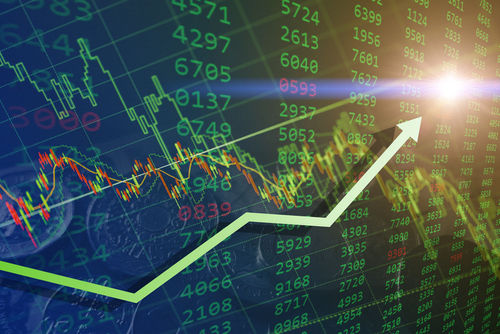 Key takeaways
Meme coin trading volume reached a two-year high last week.
The milestones come as investors poured funds into PEPE, POOH, and other meme tokens.
AltSignals' ASI token could be a big winner thanks to its utility in the trading ecosystem.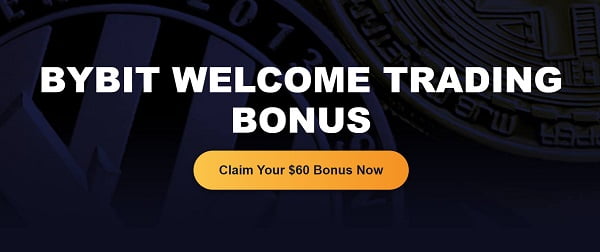 The past few weeks have truly been the meme coin season. Meme coins, especially those on the Ethereum network, have witnessed massive adoption over the past few weeks.
Pepe, POOH, and Pawswap are some of the most popular meme coins that launched in recent weeks and recorded massive profits. With the meme coin mania rising again, more traders could be looking to trade the coins and other cryptocurrencies.
AltSignals could play an important role in the ecosystem thanks to the various trading products and solutions it offers to traders. 
A surge in meme coin trading volume
According to recent research by Dune Analytics, the trading volume of meme coins is now at a two-year high. 
The report revealed that the cryptocurrency market recorded a $2.3 billion in meme coin trading volume last week. This represents a six-fold rise from the preceding week's $387 million. It is also the highest meme coin trading volume recorded since May 2021.
Top of the pile is Pepecoin (PEPE), a g-themed token launched last month. With a total supply of 420 trillion, Pepecoin surpassed $1 billion in market cap last week and eventually reached its all-time high of $1.82 billion. 
In addition to PEPE, other low-cap meme tokens, including, DINO, WSB, CHAD and 4TOKEN, rose by hundreds of percentages over the past two weeks. 
The rising interest in meme coins could lead to more interest in the cryptocurrency market over the next few months. 
An increase in the total cryptocurrency market cap
The cryptocurrency market cap has increased since the start of the year and currently stands above $1.1 trillion. The increasing demand for meme coins could translate into the broader cryptocurrency market.
If that happens, the cryptocurrency market cap could record further growth over the next few weeks and months. The total cryptocurrency market cap is still down by more than 50% from the all-time high of $3 trillion recorded in November 2021.
With an increase in the total cryptocurrency market cap, we could see more traders enter the market and a surge in trading activities. 
What is AltSignals?
AltSignals is a trading platform designed to provide trading signals for cryptocurrencies and other asset classes, including stocks, forex, indices, and CFDs. 
AltSignals is currently in a presale stage as the developers seek funds to improve their services. The development of ActualizeAI could improve AltSignals' services and make it easier for traders in the market.
Actualize is fully automated and has a 24/7 trading function. ActualizeAI is designed to help traders to know when to enter trades, execute more accurate trades, and implement proper risk management strategies. 
ASI is the native token of the AltSignals ecosystem. Holders of the token will have access to various services offered by AltSignals. You can learn more about the AltSignals pre-sale by visiting their website.
How the surge affects AltSignals 
AltSignals could be one of the biggest beneficiaries of the current market trend changes. As more investors and traders enter the market, trading volume for various cryptocurrencies could increase.
More people will want to trade cryptocurrencies, and this is where AltSignals comes in. AltSignals could make it easier for users to trade meme coins and other cryptocurrencies. 
Furthermore, AltSignals could make it easier to trade other asset classes like forex and stocks.
If that happens, its native ASI token could perform excellently. At the moment, ASI is still in its pre-sale stage, and the developers have raised more than $670k so far. 
One ASI is selling for about $0.015, and the price is expected to rise once the second stage of the token sale commences.
In the last bull cycle, the rallies recorded by the likes of Dogecoin and Shiba Inu showed that the Bull Run was in full flow. The rally by PEPE and other meme coins could indicate that another Bull Run could be on the cards.
AltSignals (ASI) is an even better token than PEPE and other meme coins since ASI has utility while most meme coins don't. 
Are cryptocurrencies good investments? 
Historically, cryptocurrencies have been excellent investments. Cryptocurrencies have generated higher returns on investments (ROI) compared to stocks and commodities since Bitcoin launched in 2009.
Bitcoin and Ether have given early investors thousands of percentages in ROI. Meme coins such as Dogecoin and Shiba Inu are not left out, while metaverse-focused tokens like MANA and SAND have also generated massive profits for early investors. 
Is now a good time to buy AltSignals?
AltSignals is a highly promising project if the developers deliver on their promises. Cryptocurrency trading remains one of the hardest terrains to navigate, and having a tool that helps users to trade with ease could gain massive adoption.
The ActualizeAI solution could help boost AltSignals' adoption rate, especially amongst crypto traders. 
AltSignals is a project that holds a lot of promise if the development delivers on its products and features. The launch of ActualizeAI could see AltSignals' adoption increase massively amongst crypto and forex traders. 
ASI could be a worthy coin to buy as its utility will increase once more people use AltSignals' services.