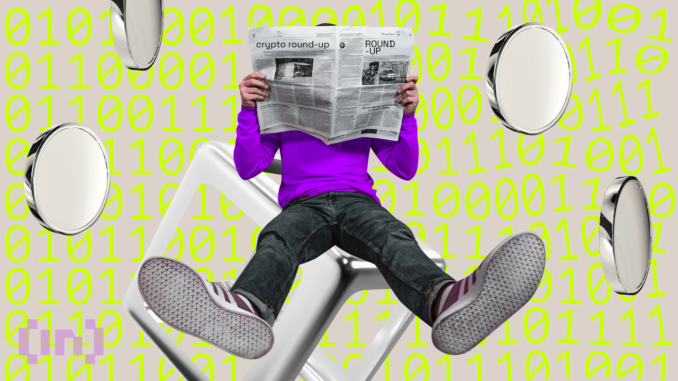 Crypto news: What's been happening in crypto in this week's news roundup. And the biggest story was news that the U.S. is considering a temporary ban on short selling.
Short Shrift
As contagion continues to spread through the banking sector, JPMorgan suggested the authorities may step in to ban shorting selling. Short selling is a form of investment that looks to profit from a decline in the price of a security.
Short sellers have been blamed for stoking fears leading to the significant price swings in shares of several regional banks. Pacific Western in Los Angeles and First Horizon in Tennessee have significantly declined in share value over the two months.
The American Banker Association (ABA) wrote to the U.S. Securities and Exchange Commission (SEC) expressing worry that short sellers might be manipulating the market.

JPMorgan highlighted this concern in its note. According to the banking giant, it has never seen a situation where a "perfectly healthy bank" ends up in the hands of the FDIC [Federal Deposit Insurance Corporation] within a very short period.
Create Your Own Meme Coin
If you've yet to hit pay dirt with whichever passing meme coin fad is currently on trend, help is at hand. Artist and Manifold studio developer Whitelights posted a Twitter video in which he demonstrated how to deploy a meme coin crypto project in 27 seconds. 
The video went viral, but did the fears concerning a potential spike in the number of rug pulls.
Rug pulls are rife among meme coins, where many bad actors create tokens to steal investors' funds. Now the fear is many more could hit the market, given the relative ease in creating them.
While crypto data aggregator CoinMarketCap lists over 500 meme coins, industry players believe the actual number is in the thousands.
The recent rally of Pepe and others has brought sentiments that the meme coin season is back. During this period, these digital assets proliferate. As do the losses.
Crypto – Socially Speaking
(Micro) State of Affairs
What is lacks in size, it makes up for in ambition. The microstate of Liechtenstein, the sixth smallest nation in the world, is considering accepting Bitcoin as payment for government services. 
The nation, population 38,000, will accept BTC and then convert it to the national currency, Swiss francs, said Prime Minister Daniel Risch in an interview.
Liechtenstein's approach to crypto has made headlines before. In 2019, the microstate became one of the first countries in the world to pass dedicated crypto regulations with the Liechtenstein Blockchain Act.
Since then, Liechtenstein has emerged as one of a handful of European finance hubs catering to the growing market for crypto banking and investment services. Which is more than can be said for some larger countries.
Tax Free Tech
El Salvador is a tech pioneer, adopting Bitcoin as legal tender in 2021. Now it has gone a stage further and abolished taxes on technology innovations, AI, programming, and hardware manufacturing, creating a tax-free tech haven. 
The Central American nation is vying to become the next global tech hub in a bold decision that, according to former Coinbase Chief Technology Officer Balaji Srinivasan, highlights how geopolitics is no longer about First World and Third World, but about ascending world and descending world. 
Crypto Coin News
There were few gainers in the crypto charts this week. Kava (KAVA) led the pack, posting a gain of 11.61%. Bitcoin SV (BSV) increased by 7.23%, while FLOKI showed a 5.06% rise
It was a rocky week for Pepe (PEPE), which sank by nearly 40% this week. PancakeSwap (CAKE) price decreased by 28.51%, and Conflux (CFX) fell 22.68%.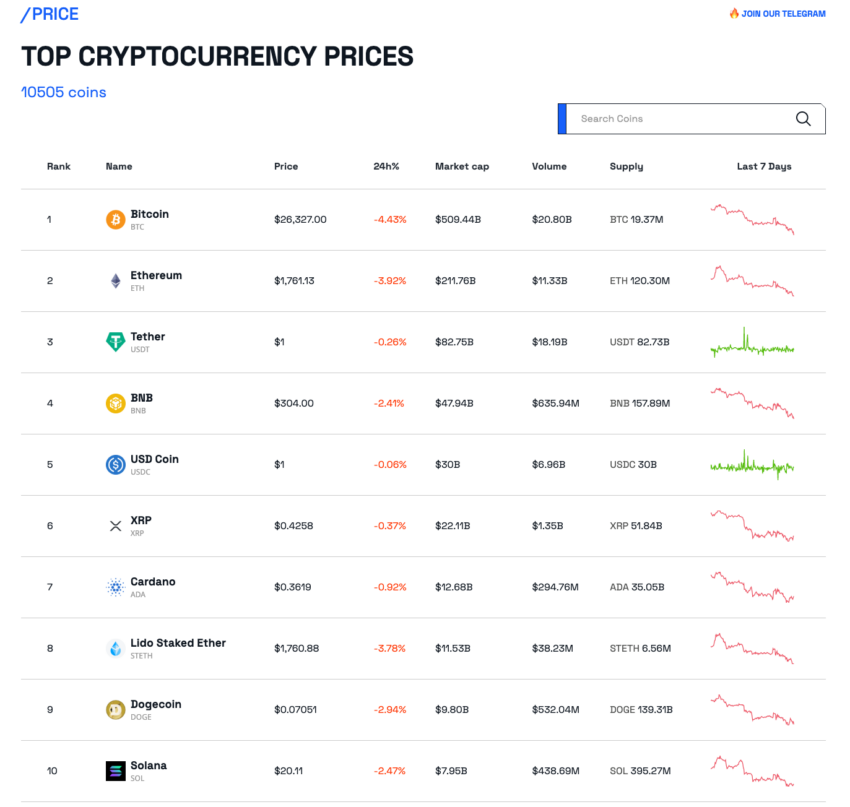 Disclaimer
All the information contained on our website is published in good faith and for general information purposes only. Any action the reader takes upon the information found on our website is strictly at their own risk.