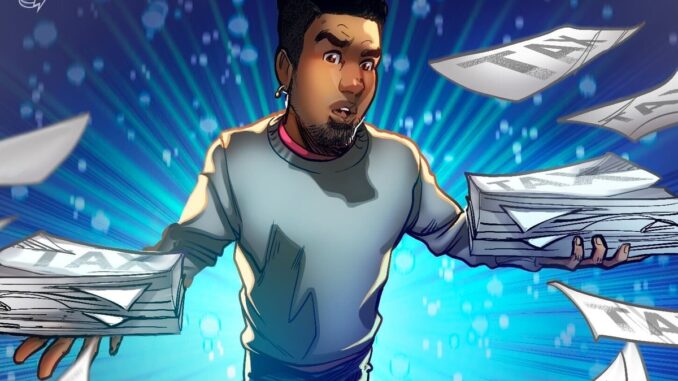 United States President Joe Biden recently shared an infographic on Twitter, calling to end "tax loopholes" that allegedly help wealthy crypto investors. Community members responded to the tweet, questioning the figures shared by the president and if the said loopholes exist. 
Cutting such loopholes would save about $18 billion, according to Biden. However, the president did not provide any information on which loopholes existed and what reforms would lead to the potential savings amount the president shared. 
We don't have to guess what MAGA House Republicans value. They're telling us. pic.twitter.com/BM6JGMEFeq

— President Biden (@POTUS) May 9, 2023
Pseudonymous crypto researcher FatMan responded, saying that Biden's "facts are off." The crypto analyst highlighted that the crypto market shrank by $1.4 trillion in 2022 while corporate profits in the U.S. were at $11.8 trillion. "The crypto market is both much smaller & fell heavily. We both know where the loopholes really are," FatMan tweeted.
Dogecoin (DOGE) co-founder Billy Markus also replied to Biden's tweet. Markus asked which loopholes existed and claimed he gave the government more money than he made in crypto, "while taking all the risk." Markus then points out that most American crypto users are not rich but are trying to use crypto because they can't make ends meet.

Meanwhile, another community member was seemingly frustrated, calling out the administration for going after crypto while receiving funding from the former FTX CEO Sam Bankman-Fried.
While others are unsure what crypto tax loopholes the president is tweeting about, Redditors theorized that it may be the Internal Revenue Service (IRS) wash sale rule — which prohibits selling securities at a loss and reacquiring it within 30 days — not being applied to crypto yet. 
Related: White House silent on whether it will return $5.2M in donations from SBF
An example of this would be MicroStrategy's move to sell Bitcoin (BTC) in December 2022. On Dec. 21, MicroStrategy's subsidiary MacroStrategy sold 704 BTC at an average price of $16,776 per BTC. The company also highlighted its intent to reduce its tax bill.
On Jan 3, 2023, tax attorney and accountant Selva Ozelli broke down the sale and explained that it's a common strategy called tax-loss harvesting, where investors choose to reduce capital gains by selling their digital assets at a loss.
Magazine: $3.4B of Bitcoin in a popcorn tin: The Silk Road hacker's story