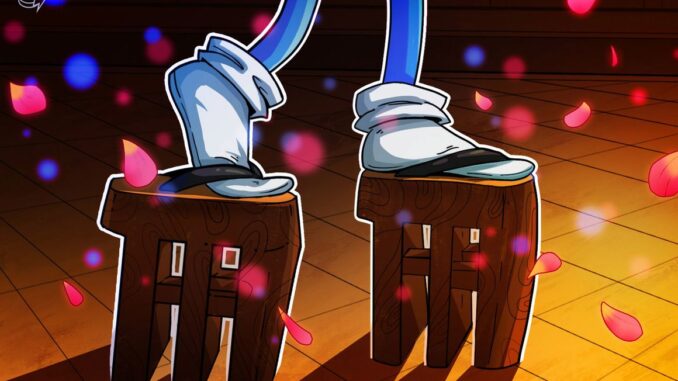 Japan's largest investment bank Nomura's digital asset subsidiary Laser Digital Asset Management has launched a Bitcoin Adoption Fund for institutional investors. 
The official announcement noted the Bitcoin-based fund will be the first in a range of digital adoption investment solutions that the firm plans to introduce.
Nomura is a Japanese financial giant with over $500 billion worth of assets and offers brokerage services to leading intuitional investors. The Bitcoin fund launched by its digital asset arm will now offer investors direct exposure to Bitcoin for investors.
The Laser Digital Bitcoin Adoption Fund offers long-only exposure to Bitcoin. The financial giant has chosen Komainu as the regulated custody partner. The Bitcoin Fund is a portion of Laser Digital Funds Segregated Portfolio Company that has been registered as a mutual fund in accordance with in conjunction with the Cayman Islands Regulatory Authority.

Laser Digital Asset Management head Sebastian Gugliet said that Bitcoin is one of the enablers of this long-lasting transformational change and long-term exposure to Bitcoin offers a solution to investors to capture this macro trend.
Related: Bybit's MVP license in Dubai 'very restricted,' CEO says
The Bitcoin adoption fund might be the first of its kind launched by Nomura and its digital asset arm, but the Japanese investment banking giant has been investing in the digital asset ecosystem for quite some time already. In September 2022, the firm launched its digital asset venture capital arm to stay at the forefront of digital innovation. Earlier in August this year, Nomura's crypto arm Laser Digital also won Dubai's Virtual Asset Regulatory Authority (VARA) license to operate in the country.
The long only Bitcoin Adoption fund for investors in Japan comes amid a growing discussion around Bitcoin based investment products from regulated and mainstream financial giants. The United States Securities and Exchange Commission approved two Bitcoin based futures ETF even though there is a delayed decison on spot Bitcoin ETFs. Apart from U.S. Canada and Europe has also approved several Bitocin focused investment products over the past couple of years.
Magazine: 'Elegant and ass-backward': Jameson Lopp's first impression of Bitcoin