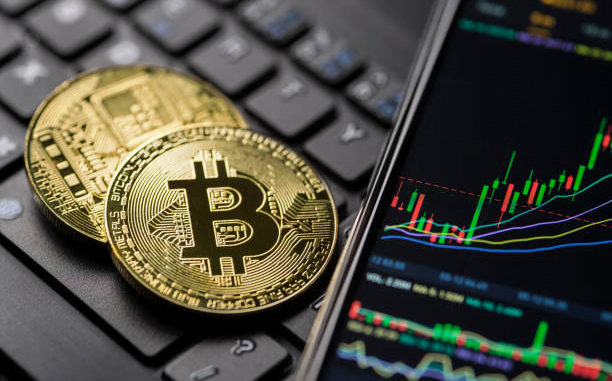 Join Our Telegram channel to stay up to date on breaking news coverage
The crypto market is cooling after a strong end to April. The nascent industry is currently down by 0.03% while sitting on a $1.14 trillion market valuation.
Bitcoin has largely been impacted in the last couple of days, with its price slipping from a month-high of $29,700 to below $28,000.
Despite a broader market consolidation, the digital asset seems to have found a foothold at $27,500 with the potential to scale up in the coming days.

The upcoming U.S. Consumer Price Index (CPI) inflation data also has many investors on the edge of their seats.
Nonetheless, will Bitcoin make a comeback, or will it lose its foothold?
Bitcoin Price Focused On Key US Inflation Data
At press time, Bitcoin is just trading around the $27,601 price peg after finding support at the $27,500 trajectory.
The asset has gained 0.10% in the last 24 hours, indicating that investors remain optimistic about the leading peer-to-peer digital currency making a comeback in the coming days.
This decline has had a significant impact on Bitcoin's long-term performance, which is down 3.78% in the last week and 2.61% in the last 30 days. Its one-year performance is also in the red zone with a minus 8.27%.
However, it is not all gloom for the Bitcoin price as it has also seen remarkable growth in the last few months. Its 90 days performance is still at a healthy 20.14%, with nearly triple the same figure for its 180 days of 56.72%.
Its year-to-date price trajectory has also given Bitcoin enthusiasts much encouragement as it posts 66.76% YTD gains.
Bitcoin has shown resilience in the past, which seems to be the case now. Other cryptocurrencies have also shed a large chunk of their gains as the broader financial market consolidates in anticipation of the U.S. CPI inflation data coming out today.
Expected CPI Data Set at Over 5%
The U.S. Federal Reserve has been on a roll in the past couple of weeks. Recently, it announced a 25 basis-point (bps) interest rate for its federal funds.
This represents the tenth time the Feds have increased their interest rate since March 2022 as it aims to curb inflation growth.
According to Fed Chair Jerome Powell, the U.S. central bank is still committed to cutting down inflation to 2% annually, and more rate hikes may be expected in the coming months.
The release saw a downward spiral in the U.S. stock market, with the stock greed and fear index standing neutral at one point.
However, recent news making rounds states that the U.S. Consumer Price Index (CPI) inflation data is set to be announced today.
According to market analysts, it is estimated that the core CPI will be set at 5.39%, like the previous announcement of April 2023.
Cleveland Fed Inflation Nowcast

US CPI expectations are elevated for April's data.

This makes sense as we saw prices in energy and a number other commodities rise.

Rents, the largest weighting in CPI, are also likely to remain elevated as average home prices are on the rise. pic.twitter.com/7Qbss7lK4F

— Markets & Mayhem (@Mayhem4Markets) May 9, 2023
If the CPI data remains elevated, the market may react negatively, as this could trigger another interest rate hike by the Feds soon to mitigate the issue.
With the US #CPI data coming out today it is a reminder of why and how inflation effects the crypto market.

A full explanation of CPI can be found in our free discord channels today.

If you have any questions feel free to ask within the channels for info. pic.twitter.com/P2My6ZPxBo

— CEF_henry (@henry_cef) May 10, 2023
The CPI is an inflationary measure that tracks the changes in the prices of a basket of goods and services frequently purchased by consumers. This usually tracks things like rent, food, energy, and a list of other items.
A high CPI often spells bad news for the market leading to higher interest rates. However, a low CPI portends good things for the financial market.
In anticipation of the CPI inflation data, investors are already cutting down on risky investments. For instance, the S&P 500 is trading sideways, and regional banks stocks are struggling to break out while Airbnb stocks have tumbled.
Markets Update 🗞️

📉 S&P 500 flat before US inflation data release, regional bank stocks struggle

💸 $ABNB Airbnb shares down after Q2 bookings forecast

🚀 $PLTR Palantir soars on earnings beat and full-year profitability guidance

📉 $LCID Lucid posts wider loss as demand… pic.twitter.com/VQp9hd4xN7

— Elemont (@ElemontCapital) May 10, 2023
Meanwhile, investors are already turning their sights on inflation-hedging investments to store their value. The traditional commodity gold has surged to a mid-term high of $2,081.82 amid inflation fears pointing to the fact that deflationary assets might be the way to go.
Review – Ahead of CPI:Macroeconomic Conditions Often Associated with Changes in the Price of Gold

GOLD PRICE RISES

Inflation devalues USD | Gold ↑10Y Swap Rate ("Real Rates") ↓ | Gold ↑ (see below)US High Yield Spreads ↑ (BAMLH0A0HYM2:FRED) | Gold ↑Global Central… pic.twitter.com/y38y2nBSjJ

— nextSignals (@stephenharlinmd) May 10, 2023
Bitcoin, being deflationary, could make a rally once the U.S. CPI data is released in the coming hours.
Related News
AiDoge – New Meme to Earn Crypto

Earn Crypto For Internet Memes
First Presale Stage Open Now, CertiK Audited
Generate Memes with AI Text Prompts
Staking Rewards, Voting, Creator Benefits

Join Our Telegram channel to stay up to date on breaking news coverage