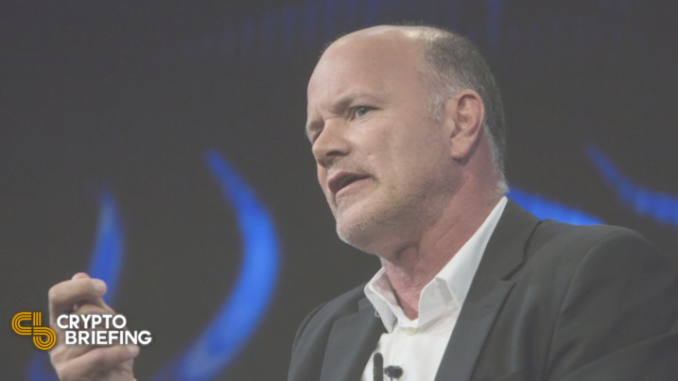 Key Takeaways
Galaxy Digital announced today that it was ending its merger agreement with BitGo today.
BitGo intends to sue Galaxy, arguing the investment firm owes it a $100 million termination fee.
Galaxy suffered a $554 loss in the last financial quarter.
Share this article
Institutional crypto services company BitGo intends to seek legal action against crypto investment firm Galaxy Digital for refusing to pay a $100 million termination fee for abandoning its acquisition plans.
"BitGo Has Honored its Obligations Thus Far"
BitGo has announced it intends to sue Galaxy Digital for terminating their acquisition agreement.
The institutional digital asset services company stated today that it intends to hold Galaxy legally responsible for seeking to end its merger agreement with BitGo without paying a previously promised $100 million termination fee.

Galaxy Digital, the billion-dollar investment and trading firm run by Mike Novogratz, declared its intention to acquire BitGo for $1.2 billion in May 2021. According to BitGo, Galaxy promised the company a $100 million reverse break fee when it sought to extend the merger agreement in March 2022. Galaxy, however, announced earlier today that it would terminate the agreement without paying any termination fee, citing BitGo's alleged failure to deliver audited financial statements.
"The attempt by Mike Novogratz and Galaxy Digital to blame the termination on BitGo is absurd," stated Quinn Emanuel partner R. Brian Timmons, who has been hired by BitGo for the purpose of litigation. "BitGo has honored its obligations thus far, including the delivery of its audited financials… Either Galaxy owes BitGo a $100 million termination fee as promised or it has been acting in bad faith and faces damages of that much or more."
Timmons further suggested that the deal termination may be due to Galaxy's recent financial troubles. The investment firm disclosed a $554 million loss in the second quarter of the year, which was partially caused by the implosion of the Terra ecosystem, of which Novogratz was a strong backer. 
Galaxy indicated that it remains committed to its reorganization plans and subsequent Nasdaq listing. The firm launched a share repurchase program in May.
Disclosure: At the time of writing, the author of this piece owned ETH and several other cryptocurrencies.
Share this article