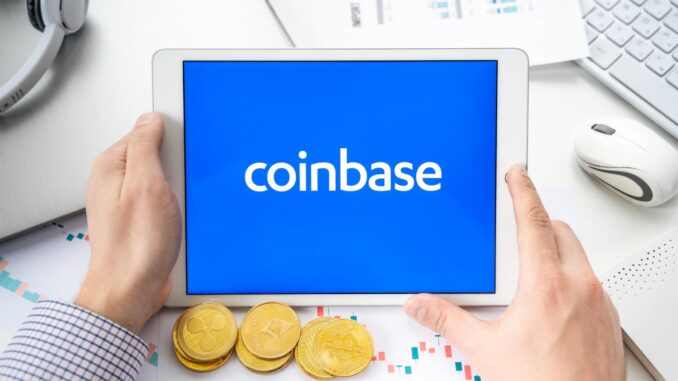 CEO Brian Armstrong says Coinbase won't relocate overseas.
The crypto exchange is interested in investing more in the UAE.
Coinbase stock is up close to 70% for the year at writing.
Coinbase Global Inc is in focus this morning after CEO Brian Armstrong confirmed that the crypto company was not considering leaving the United States.
Coinbase is not going to relocate overseas. We're always going to have a U.S. presence.
Armstrong condemns SEC for being anti-crypto
Armstrong continued to criticise the Securities and Exchange Commission, though, for regulatory uncertainty that's leaving the U.S. behind in the crypto space.
The SEC is a bit of an outlier here. There's kind of a lone crusade, if you will, with Gary Gensler, the chair there, and he has taken a more anti-crypto view for some reason.
The crypto market news arrives only days after Coinbase Global reported its financial results for the first quarter that handily topped Street estimates.

Coinbase stock is up nearly 70% for the year at writing.
Coinbase Global Inc to invest more in the UAE
The U.S. Securities and Exchange Commission is yet to officially respond to his comments on Monday.
CEO Armstrong had first signalled the possibility of relocating last month, weeks after the crypto exchange received a "Wells Notice" from the SEC. On CNBC's "Capital Connection", he said today:
I don't think [Gary Gensler] is trying to regulate the industry as much as curtail it. He's created some lawsuits, and I think it's quite unhelpful for the industry in the U.S. writ large.
The chief executive also confirmed that Coinbase was interested in investing more in the United Arab Emirates. He lauded European Union and the United Kingdom for welcoming legislations around cryptocurrencies as well.