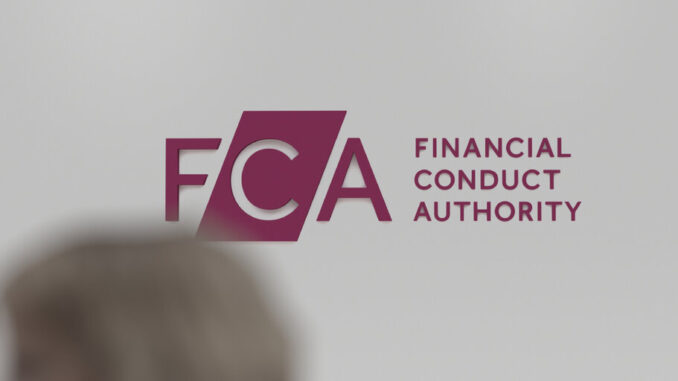 The UK's financial watchdog is expected to say it has found no evidence of people being "debanked" for their political views in a review of the issue due out later this week.
The Financial Conduct Authority (FCA) will publish findings showing there were no cases where political views were the "primary" reason for the closure of a personal account, the Financial Times reported.
The review is based on information sought by the FCA from 34 banks and payment providers. It is separate to an ongoing probe into the treatment of politically exposed persons (PEPs) by financial services firms, which the FCA has said will report its findings by the end of June next year.
The report due out this week concerns data in the period between June 2022 and June 2023. Citing two sources briefed on the work, the Financial Times reported that the FCA is aware the data was compiled quickly and that not all banks have good systems for recording why accounts are closed or refused.

The review comes in the wake of an incident over the summer when Nigel Farage, a prominent pro-Brexit politician in the UK, claimed his account with private bank Coutts had been shut due to his political views.
Gaining access to a dossier compiled about himself, Farage shared extracts which showed members of the bank's Wealth Reputational Risk Committee had said his "publicly stated views" were "at odds with our position as an inclusive organisation". The committee concluded it would "exit" Farage as a customer when his mortgage expired. The bank later apologized.
The FCA says it finds no evidence of politicians being 'debanked' over political views. This new report is a whitewash and a joke.

If we don't have a regulator that is fit for purpose, what hope is there for our banking industry? pic.twitter.com/d3K1FNNO7A

— Nigel Farage (@Nigel_Farage) September 19, 2023
Farage today responded to the FCA's upcoming report with a video posted to X, formerly known as Twitter, in which he said the regulator was "overtly political" and called the review a "farce".
He called on City Minister Andrew Griffith and Chancellor Jeremy Hunt to take further action on the issue.
The Farage row prompted public discussion around the role of centralized financial institutions in controlling who is allowed to use banking services, an issue which has also affected cryptocurrency enthusiasts and businesses who say they have been "unbanked".
Speaking to Decrypt in light of the latest news, Sean Kiernan, the chief executive of digital merchant banking firm Greengage, told Decrypt that it's not a financial service's job to assess customer views.
"Our job is to assess the lawfulness and probity of clients," he said. "It's in their gift what they think."
He said he sees the Web3 revolution as a way to change the dynamic of the bank as "gatekeeper".
Far from putting the issue to bed, the FCA's findings are expected to cause some consternation among lawmakers, with the Financial Times citing a government insider as saying regulators had been "slow off the line" on the issue.
Conservative member of parliament Danny Kruger criticized the FCA on Tuesday, saying it had "simply asked banks if they were guilty without asking those who thought they might be victims to come forwards".
The FCA has invited views from parliamentarians and other political figures in its ongoing probe into the treatment of PEPs, but this is separate from the data review that is expected to be published this week, which is based only on information sought from financial services providers.
"We now need to ask serious questions about the FCA itself," Mr Kruger added.
Another Conservative MP reportedly told GB News: "Many would say the FCA themselves were asleep at the wheel so hardly likely to incriminate themselves with evidence it was widespread."
Stay on top of crypto news, get daily updates in your inbox.