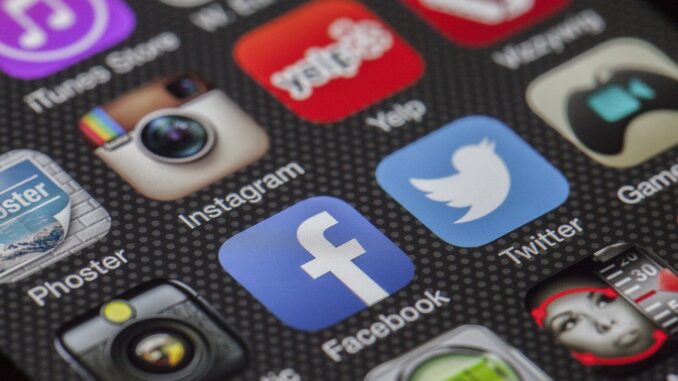 The European Consumer Organization (BEUC) has released a report accusing leading social media platforms including Instagram, TikTok, Twitter, and YouTube of enabling scams related to digital assets. 
In a 20-page report, the watchdog categorized digital assets as highly risky and prone to scams, highlighting the impact cryptocurrencies have on consumers as well as the role of so-called crypto influencers. 
The watchdog emphasized that social media platforms like Instagram and TikTok maintain loose policies, which allow scammers to target unsuspecting teenagers. 
"The approach of social media platforms to crypto advertising is very dubious and several of them still insufficiently enforce their internal policies," the BEUC wrote.

"Our research found ample evidence of misleading promotion for crypto on Instagram, YouTube, TikTok, and Twitter despite the social media platforms' advertising policies."
The BEUC is a group of 45 independent consumer organizations in 31 countries representing these institutions in the EU and defending the interests of consumers. 
The BEUC Calls on CPC to Enforce Stricter Advertising Rules
The BEUC report calls on the European network of national consumer authorities (CPC-Network) to act and enforce stricter advertising policies on these platforms. 
The group also asked CPC-Network to "require the concerned social media platforms to include in their Terms of Use a prohibition for influencers to promote crypto products, and to adopt appropriate mechanisms to prevent consumers from being exposed to unfair commercial practices related to these products."
The new report coincides with the EU being at the forefront of crypto legislation, approving Markets in Crypto Asset (MiCA) legislation just recently, which aims to counter the "wild west" mentality prevalent in the digital assets space. 
The regulation is intended to provide legal clarity to the sector and protect investors from fraudulent actors while promoting innovation in the space.
The rules, expected to be implemented in 2024, require firms that want to issue, trade, and safeguard crypto assets, tokenized assets, and stablecoins in the 27-country bloc to obtain a license.
Meanwhile, some social media platforms have already taken measures to combat crypto scams.
For instance, last month, YouTube intervened to prevent an XRP cryptocurrency scam from being promoted on the hacked popular YouTube channel DidYouKnowGaming. 
At the time, the team behind DidYouKnowGaming warned on Twitter that they have lost access to their YouTube channel, which has 2.4 million subscribers, after their Google account was hacked. 
YouTube was quick to act, asking the YouTuber for certain information in a bid to help them regain access to their account.
Still, the number of creators falling victim to hacks promoted on social media platforms has increased in recent times, with even larger channels such as Linus Tech Tips reporting similar problems. 
The risk posed by such hacks has further increased recently with the rise in deepfakes, which are generated by AI tools to create fake impersonation videos of well-known public figures that can mislead investors.