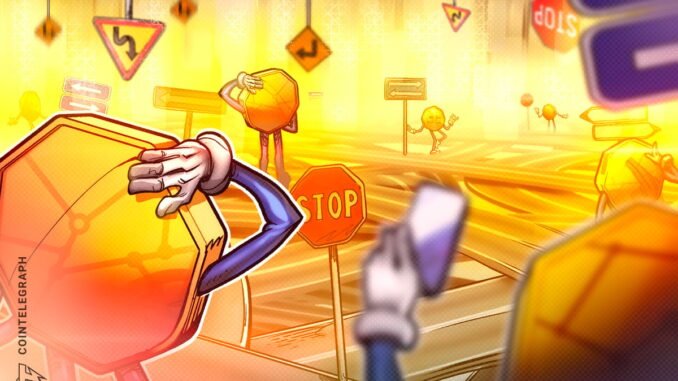 The use and popularity of cryptocurrencies have significantly increased in recent years, but their decentralized nature makes them difficult to regulate, and the lack of a clear framework has led to concerns about money laundering, terrorist financing and consumer protection. Over 90 countries have introduced cryptocurrency regulations since 2014, with 28 adopting crypto-related laws in 2022.
The Cointelegraph Research Blockchain Regulation Database provides an overview of the legal landscape surrounding blockchain and cryptocurrency worldwide as well as the regulations that apply to various activities. Through its user-friendly interface, the database provides information on matters such as the legal status of crypto in multiple jurisdictions, the latest news and updates, and compliance assistance with Anti-Money Laundering (AML) and Combating the Financing of Terrorism requirements. It's updated weekly and reviewed monthly for perfect data accuracy, meaning it can be a helpful tool for those involved in the crypto space.
Explore the Cointelegraph Research Regulation Database report
The regulatory landscape for crypto varies widely across the globe. Countries like Japan and Switzerland have established clear rules around cryptocurrencies. Japan has been recognized as "well developed" and an "early mover" in crypto regulation, while Switzerland updated its Financial Market Supervisory Authority AML ordinance in November 2022 to prevent large payments from being split to avoid identity checks.

Asia
South Korea has implemented a law to regulate virtual assets under which all crypto service providers must register with financial regulators and adjust their AML and Know Your Customer (KYC) systems. The country's Ministry of Justice also plans to introduce a "Virtual Currency Tracking System" in 2023 to combat money laundering and develop an independent tracking system in the second half of the year.
China adopted a more forceful stance by banning initial coin offerings, a commonly used method to raise funds for cryptocurrency ventures. Moreover, the Chinese government has taken measures to control the crypto exchange and mining industries, expressing concerns over financial instability and illegal activities. Similarly, Vietnam prohibited the use of Bitcoin (BTC) and other similar cryptocurrencies as payment methods.
South and North America
On the other hand, the United States has no overarching regulatory framework for cryptocurrencies. However, the Securities and Exchange Commission has taken a particular interest in the space and has brought several high-profile enforcement actions against companies that have violated securities laws in relation to their crypto offerings.
In South America, cryptocurrency regulation is still in its early stages, with each country taking a different approach toward the emerging technology. On May 5, 2022, the Central Bank of the Argentine Republic (BCRA) issued a statement explicitly stating that financial institutions are prohibited from facilitating crypto transactions on behalf of clients or providing digital asset trading services to customers. The Colombian government, in turn, has taken a more proactive approach to cryptocurrency regulation, with cryptocurrency exchanges required to register with the government and AML and KYC requirements in place to monitor transactions.
Europe
The European Union is actively regulating cryptocurrencies and in March 2023 introduced an updated Sixth Anti-Money Laundering Directive that requires cryptocurrency exchanges to perform KYC checks on their customers and report suspicious transactions.
The EU is also currently considering a new regulatory framework for cryptocurrencies that would align them with existing financial regulations. In Germany, cryptocurrencies are recognized as financial instruments and are subject to the same regulations as other financial instruments. In contrast, France has implemented a tax regime that is favorable to cryptocurrency transactions, as only converting crypto into fiat currency, realizing gains exceeding 305 euros ($337) from the disposal of assets, and acquiring crypto through mining are taxable events.
Exploring the prospects
Regulating crypto is tough due to its decentralized nature, but a global regulatory body for crypto could help. Clear, predictable frameworks have the potential to improve confidence and development and help protect consumers from fraud.
Crypto regulation is a complex, ever-changing field, with each country seeking to develop an individual approach. And so far in 2023, the efforts of lawmakers only continue to intensify.
The opinions expressed in this article are for general informational purposes only and are not intended to provide specific advice or recommendations for any individual or on any specific security or investment product.