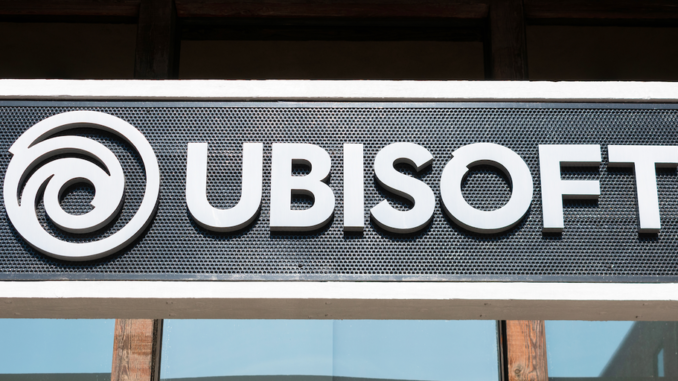 Five former Ubisoft employees were taken into police custody this week, as a result of sexual harassment and assault allegations stemming from behavior that allegedly took place at the game studio and its corporate events more than three years ago.
French newspaper Libération first reported the news Wednesday. Three of the former Ubisoft employees were taken in for questioning on Tuesday, and two others were taken into custody Wednesday, according to the report.
Ubisoft's former Chief Creative Officer Sege Hascoët—who left the studio in 2020—and former Editorial Vice President Tommy François were among those brought in for conversations with French police.
François was accused of sexual harassment and assault while at Ubisoft, and alleged victims were reportedly told by HR to either accept the behavior as a part of the work environment or leave the company. 

The allegations against François date back to 2015. The executive allegedly forcibly attempted to kiss an employee at a company party. The victim screamed out and left, and claimed that she was later told by Ubisoft representatives that she had misinterpreted what had happened, and that they wrote the incident off as humorous behavior that occurred often, according to the report.
In his role as a C-level executive, Hascoët has been blamed for knowingly permitting such behavior to fester at Ubisoft. The French outlet reported in 2020 that he was even admired by many at the studio for his alleged misogyny, homophobia, and toxic management style.
This week's detainments are a part of a broader ongoing French investigation into Ubisoft that began in 2021. French police have already reportedly spoken with about 50 current and former Ubisoft employees as a part of its look into the game studio, which, like Blizzard, has been described as having a "boy's club" culture. 
A lawyer for the plaintiffs of the case—which consists of the French game workers' union Solidaires Informatique, as well as two people who alleged harassment—told Libération that Ubisoft has a "schoolboy atmosphere." They further claimed that women at the company were subject to sexual gestures at work, and were "pinned to the ground or against the walls" of the office at night. 
Ubisoft has not yet responded to Decrypt's request for comment. The firm is one of the most prominent publishers in gaming, and is behind popular franchises including Assassin's Creed, Just Dance, and Far Cry. Ubisoft has also experimented with game NFTs, is a Cronos blockchain validator, and is developing its own blockchain game on Oasys called Champions Tactics.
Stay on top of crypto news, get daily updates in your inbox.