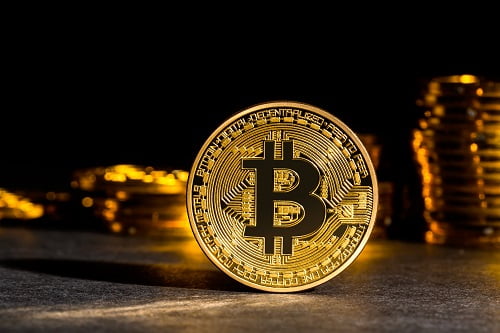 Bitcoin SV price surged to the highest level since March 1 as investors moved to the coin, which is an alternative to BTC. BSV jumped to a high of $42.10, which was about 48% above the lowest level this year. The coin's market cap has jumped to more than $748 million.
Is this a pump-and-dump scheme?
There was no news that pushed Bitcoin SV higher on Tuesday. A likely reason why the BSV is rising is because some investors believe that it is a better alternative to Bitcoin. As we wrote in this article on Monday, Bitcoin's fees jumped on Monday because of elevated congestion in the network. 
As a result, Binance, the biggest crypto exchange in the world, suspended Bitcoin withdrawals several times on Monday. Bitcoin SV, which has less volume than the main Bitcoin, is therefore seen as a better alternative. For one, its transactions take less than 2 seconds to complete while the average transaction fee is about $0.0001. Also, the network can handle over 50,000 transactions per second (tps).
BTC is unusable, why not just use something else like BSV?

— whalechart (@WhaleChart) May 7, 2023
However, it is worth noting that the BSV price rally could be a pump-and-dump scheme. This is a situation where insiders or large holders buys an asset, promote it, and then exits at a profit, leaving buyers holding the bag. This situation is common among low-volume coins like Bitcoin SV.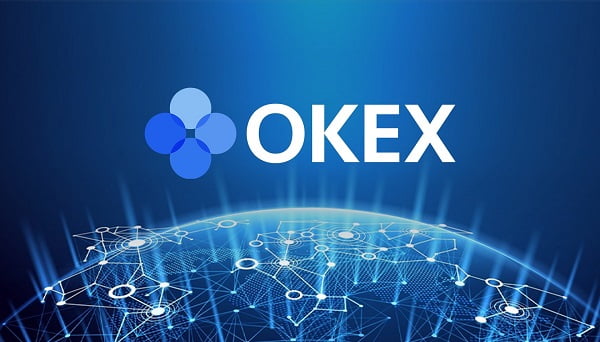 Bitcoin SV price prediction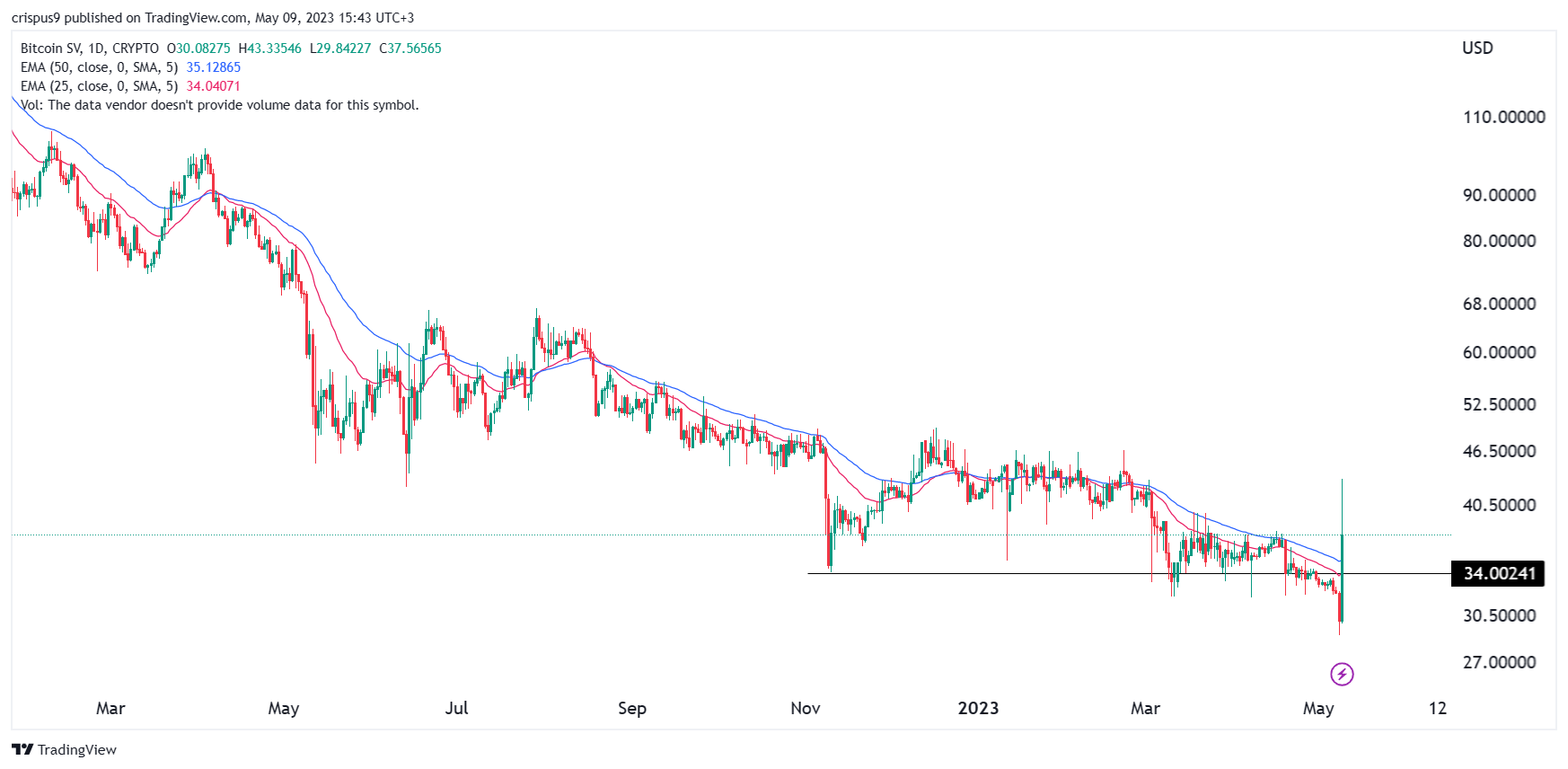 The daily chart shows that the BSV price has been in a strong bearish trend. It has crashed by over 90% from the highest point on record. The coin has also moved below all moving averages. It moved slightly above the crucial resistance point at $34, the lowest point on November 22 last year.
Therefore, I believe that this Bitcoin SV rally does not have legs. As such, there is a likelihood that it will resume the downward trend to where it was before it jumped. This could see it retreat to the next key support at $30.