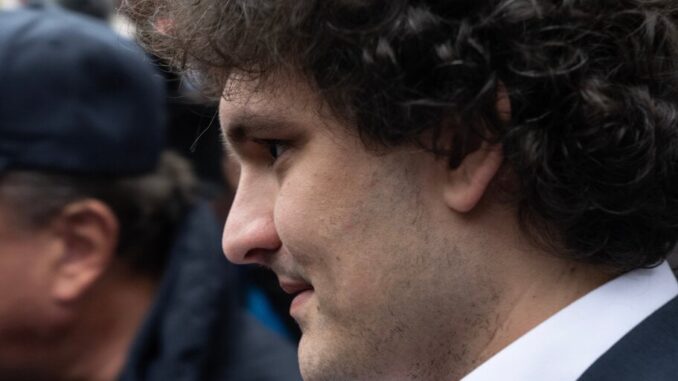 Will Sam Bankman-Fried's trial be postponed?
This question has gained momentum following a virtual hearing held Wednesday, with reports from Inner City Press and Reuters showing that Judge Lewis Kaplan might be open to the idea.
During the hearing, Bankman-Fried's legal team continued to express concerns about their client's inability to adequately prepare for his trial.
In response to Judge Kaplan's inquiry about these issues, one of Bankman-Fried's attorneys noted that during their client's first appearance, the computer had only an hour of battery life and lacked essential software, such as Microsoft Office.

Addressing the question of internet accessibility, Assistant U.S. Attorney Danielle M. Kudla acknowledged the absence of a 5G connection.
Judge Kaplan later asked the defense to make a decision on whether they would seek to postpone the trial. "If you are going to move, do it by the end of this week," he said.
He later asked for a joint report by Tuesday morning concerning the exact situation at the Metropolitan Detention Center (MDC) in Brooklyn as of that time, cementing September 7 as the final window for any postponement appeals.
The chances of postponing the trial seem slim. Assistant U.S. Attorney Kudla reportedly said that Bankman-Fried possesses both the time and resources for ample preparation.
"He is able to review discovery for up to 70 hours a week," she said, per a transcript from Inner City Press. "Counsel can visit him seven days a week. This is not a pro se defendant—he has many lawyers and experts, who prepare around the clock."
Bankman-Fried's legal team did not immediately respond to Decrypt's request for comment.
Clock ticking on Bankman-Fried trial
SBF is currently detained at the MDC, his bail having been revoked on August 11.
His imminent criminal fraud trial is slated for October 3, where he will face seven charges.
A second trial is scheduled on March 11, 2024, where he's expected to defend against an additional six accusations.
Last week, his legal team lodged a plea for his temporary release, emphasizing the impossibility of adequately reviewing some 4 million pages of evidence ahead of the trial.
They summarized their complaints in a new filing sent to the judge on Wednesday.
"At the present time, the defense is unable to adequately prepare for trial and prepare the defense, which is a violation of Mr. Bankman-Fried's Sixth Amendment rights," reads the filing.
They later noted that this "inevitably leads to inadequate representation which cannot be remedied as long as Mr. Bankman-Fried is incarcerated without internet access."
Stay on top of crypto news, get daily updates in your inbox.