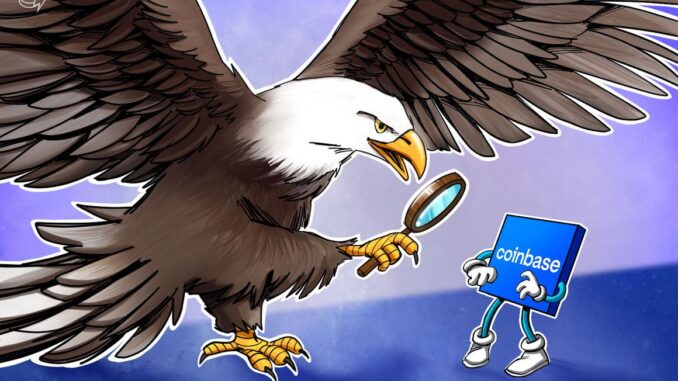 The crypto community, digital asset organizations and lawmakers have voiced their backing for the Coinbase vs. United States Securities Exchange Commission lawsuit's dismissal. In a recent update, a fresh attorney, Patrick V. Kennedy, has entered the fray, seeking court approval to represent the Chamber of Digital Commerce as amicus counsel.
In a legal document filed on August 31, attorney Patrick V. Kennedy from McDermott Will & Emery submitted a request to be admitted pro hac vice – meaning 'for this occasion' – intending to serve as counsel for amicus The Chamber of Digital Commerce. Along with the Blockchain Association, the Chamber of Digital Commerce has played a significant amicus role in the ongoing Coinbase vs. SEC lawsuit. An 'amicus' is a party or individual that is not directly involved in the case, but joins in order to advise the court.
The Chamber of Digital Commerce aims to halt the SEC's efforts to regulate the digital asset sector through enforcement actions. Instead of offering transparent guidelines and regulations, the SEC's actions run counter to the intentions of both houses of the U.S. Congress, which are actively crafting cryptocurrency regulations. It's worth noting that Congress has never explicitly granted the SEC authority to oversee digital assets.
In the meantime, Brian Armstrong and Paul Grewal, executives at Coinbase, remain optimistic about the lawsuit's dismissal. Grewal contends that the SEC and Chair Gary Gensler are attempting to stifle cryptocurrency innovation in the United States. Additionally, lawmakers have called on the court to dismiss the lawsuit.

Related: Coinbase CEO reveals top 10 crypto ideas he's urging devs to work on
The judgements in the Ripple and Grayscale cases have underscored the SEC's lack of clarity in distinguishing which cryptocurrencies qualify as securities, highlighting a deficiency in regulatory clarity. In these recent rulings, the SEC faced defeats against Ripple and, more recently, Grayscale, as it failed to provide adequate reasoning for rejecting the conversion of Bitcoin ETFs.
Gary Gensler, the SEC Chair, believes that all cryptocurrencies, except Bitcoin, should be classified as securities and that the SEC should have authority over the entire crypto industry. Nonetheless, the SEC's credibility has eroded due to its seemingly illogical claims regarding cryptocurrencies. Furthermore, the SEC's postponement of decisions on seven Bitcoin ETFs may result in financial losses for investors.
Magazine: Crypto regulation: Does SEC Chair Gary Gensler have the final say?