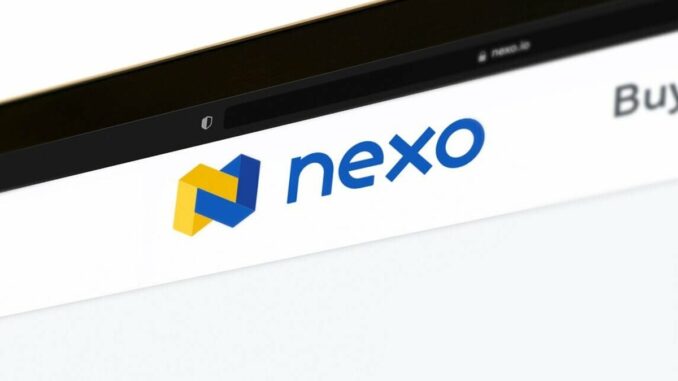 In partnership with Mastercard, Nexo launched the world's first "Dual Mode Crypto Card," offering debit and credit functionalities for European Economic Area (EEA) citizens on August 31.
The Nexo "Dual Mode Crypto" Card offers users the ability to optimize tax responsibilities by utilizing Credit Mode, which avoids taxable events upon spending.
Initially introduced in April 2022 as the world's first crypto-backed credit card in the European Economic Area (EEA), the card has now evolved to integrate debit mode functionality.
This advancement establishes the card as the world's first crypto-backed debit and credit card for EEA countries. The debit mode not only retains spending capabilities but also enables users to generate extra income from salaries or savings.

Exclusively available for 30 countries under EEA, the Nexo card carries no monthly or inactivity fees, no foreign exchange fees up to €20,000 per month and monthly ATM withdrawal limits of €10,000.
Virtual and physical cards, compatible with Apple Pay and Google Pay, are issued upon Know Your Customer verification. 
The Nexo Card seamlessly extends the benefits of Instant Crypto Credit Lines, allowing users to make everyday purchases without liquidating their valuable cryptocurrencies.
Nexo offers fiat currency for spending, with crypto assets as collateral. Deposited crypto instantly backs credit lines, allowing for borrowing proportional to the deposit amount.
The retained crypto continues to appreciate as card purchases are made. Additionally, users can receive up to 2% cashback and daily interest with every card transaction.
With the new debit feature, the Debit Mode enables immediate use of EUR, GBP, or USD, facilitating quick transactions through over 100 million global merchant terminals.
This mode ensures convenient spending with local currency conversion and zero fees. Users can also earn up to 9% annual interest on stored balances.
Nexo Dula Mode Crypto Card: Fusing Cryptocurrency with Debit and Credit Features for Seamless Financial Management
The new Nexo Card from the firm comes with many customer-friendly features. It allows users to manage credit and debit modes through a single app.
Existing users can access the new debit mode by updating their app. With the Nexo card, both credit and debit transactions smoothly convert users' cryptocurrency into fiat at terminals.
There are no monthly or inactivity fees, and users can benefit from no foreign exchange fees for transactions up to 20,000 euros ($21,700) per month.
Additionally, the card permits a maximum of 10,000 euros ($10,800) in monthly ATM withdrawals. 
Nexo's asset protection model relies on four key components within its sustainability approach. Its distinctive over-collateralization sets it apart by enforcing stringent collateral standards.
Additionally, Nexo employs collateralized lending, basis trading, and market-making to ensure liquidity and support growth.
The partnership with Ledger Vault and Bakkt adds protection, reinforced by insurers such as Lloyd's of London. Nexo holds licenses and legal expertise, underscoring its commitment to compliance.
In January 2023, a surge in customer withdrawals hit Nexo after a police raid on its Sofia, Bulgaria office.
Conducted at 15 locations with over 300 investigators, the raid implicated Nexo in fraud, money laundering, and tax evasion, leading the Bulgarian Prosecutor's Office to label their activities as "illegal criminal activity."
During the same period, Nexo resolved US regulatory concerns by agreeing to a $45 million settlement with the SEC.
This settlement addressed the absence of registration for its Earn Interest Product (EIP) sales.
Nexo also committed to discontinuing the EIP offer and sale to US investors, as the SEC deemed the product a security, mandating registration.