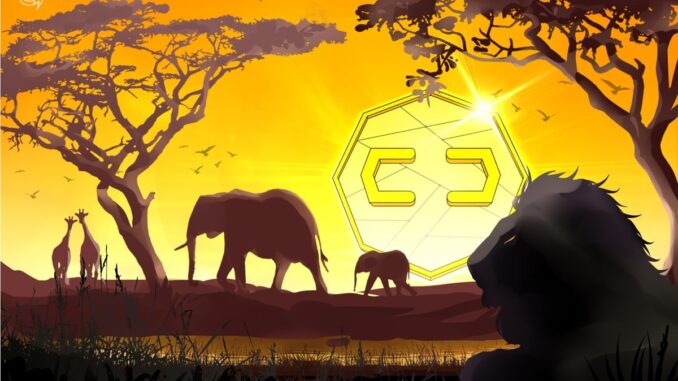 The National Bank of Ethiopia (NBE) has issued a mobile money-service license to Safaricom M-Pesa Mobile Financial Service, it announced May 11. Previously, only Telebirr, part of the state-owned Ethio Telecom network, operated in that market.
Kenya-based Safaricom was also the first company to break Ethio Telecom's monopoly on Ethiopian mobile phone service in October, through its Safaricom Telecommunications Ethiopia subsidiary. The NBE introduced legislation into the Parliamentary Assembly earlier in 2022 to make the private service possible.
Big news! We have received a license from @NBEthiopia to provide mobile financial services under the M-PESA brand. This is a huge step towards promoting digital inclusion and innovation in Ethiopia. Stay tuned for more updates! https://t.co/JTvaTfmQDy#MPesaEthiopia #SafaricomET pic.twitter.com/AmzkA4OxeW

— Safaricom Ethiopia (@SafaricomET) May 11, 2023
Safaricom Ethiopia currently has almost 3 million users, the company said. That compares to Ethio Telecom's 54 million users, in a country of 118 million. The government is now reportedly looking to sell a 45% share in Ethio Telecom.
Safaricom reportedly paid $150 million for its license and expects to launch M-Pesa service in the second half of the year. M-Pesa is already available in nine African countries and Afghanistan. It offers financial services to people through their mobile phone, regardless of whether or not they have bank accounts.

Related: Venmo will enable fiat-to-crypto payments in May
Although the legal status of crypto assets in Ethiopia is murky, the country is slowly opening up to greater digitalization in finance. The NBE wrote in its announcement:
"The NBE will continue to take measures to deepen Ethiopia's digital finance ecosystem. To this end, we will strongly support the spread of digital payment systems as a substitute for cash-based transactions within the economy."
Blockchain-based payments platform Fuse has announced plans to bring ChromePay's decentralized identity service to the country. The local Project Mano organization lobbies for Bitcoin (BTC) adoption, and the Cardano blockchain has invested heavily in infrastructure for use by government services in the country.
Magazine: Bitcoin in Senegal: Why is this African country using BTC?