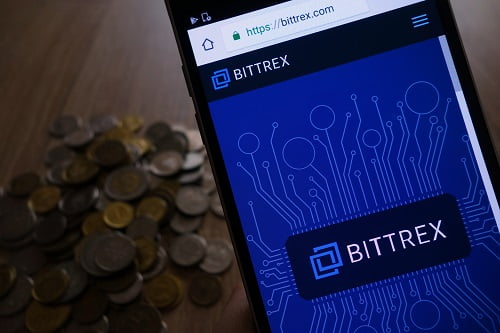 The Securities and Exchange Commission (SEC) has sued Bittrex and a former CEO over the exchange's offering of unregistered securities.
SEC's complaint alleges the platform offered securities in tokens such as DASH, OMG and ALGO.
Bitcoin and crypto dipped on Monday after the news, with BTC price breaking below $30,000.
The Securities and Exchange Commission (SEC) has sued Bittrex, one of the world's largest and oldest cryptocurrency exchanges. 
In charges announced on Monday, the SEC said it had also sued Bittrex co-founder and ex-CEO William Shihara and highlighted various tokens it claims are securities, including Dash.
SEC filed the complaint in the US District Court for the Western District of Washington.

The cryptocurrency market was trading lower on Monday morning following the Bittrex news, with Bitcoin price dipping below $30,000. Ethereum price was just above $2,080 at the time of writing, with the total crypto market cap down 2.9% to $1.3 trillion. 
SEC charges Bittrex for operating unregistered exchange
The SEC says in its complaint that Bittrex has operated illegally, offering securities to users since 2014 yet it hadn't properly registered.  Specifically, the US watchdog holds that Bittrex is an unregistered securities exchange, broker, and clearing agency.
The charges are also against Bittrex's foreign affiliate, Bittrex Global GmbH. The entities failed to register their exchange operation, which shared an order book.
"Bittrex and Bittrex Global should have registered as an exchange because they brought together, using a shared order book, the orders for securities of multiple buyers and sellers using established, non-discretionary methods under which such orders interacted, and the buyers and sellers entering such orders agreed to the terms of a trade," the regulator said in a press release.
Assets named as securities in the complaint include Dash (DASH), OMG Network (OMG), Algorand (ALGO), TokenCard (TKN). The regulator also highlighted NGC and IHT as other "securities" listed for trading on the exchange.
News of the SEC's lawsuit against Bittrex comes days after the agency issued Coinbase with a Wells Notice and is part of a growing list of cases against crypto companies. 
Other platforms that have faced charges or settled with the regulator in 2023 include Kraken, Gemini and CoinEx.