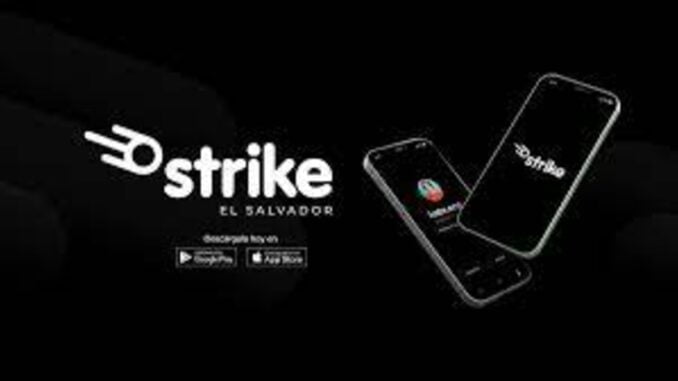 Join Our Telegram channel to stay up to date on breaking news coverage
Strike, the company that offers faster and cheaper crypto payments has announced its next move as it seeks to expand to at least 65 countries from its current two based in the United States and El Salvador.
Jack Mallers, Strike's CEO announced on Friday in Miami Beach, Florida during the Bitcoin 2023 conference.
The company which taps Bitcoin and the Lightning network to provide faster and cheaper BTC transactions is targeting emerging markets in Africa, Eastern Europe, Latin America, the Caribbean, and Asia.

Strike Doubles Down on Its Bitcoin-Centric Approach
Strike is gaining traction fast due to its global payment solutions, allowing its users to send money across borders.
Mallers stressed the company's commitment to the Bitcoin network in light of the delicate regulatory landscape in the United States and the lawsuit between Ripple and the Securities and Exchange Commission (SEC), which has dragged on since December 2020.
In addition to its expansion plan, Strike would be moving its headquarters to El Salvador. According to the CEO, this move is part of its commitment to support cross-border remittances in international markets.
"We think there are billions of people that want a money app with those characteristics and capabilities contrasted to a clouded world of crypto exchanges and hidden, unregistered licensing regimes and 1,000 different coins," Mallers told the Fortune during an interview on Friday.
Strike Targeting 3 Billion Users in Its Expansion Plan
As the regulatory pressure mounts in the US perpetrated by a crackdown on companies offering crypto services, Mallers believes the move to El Salvador couldn't have come at a better time.
El Salvador was among the first countries to recognize Bitcoin as a currency which called for a digital asset law. Bitcoin got the legal tender title in 2021, declared by Nayib Bukele, the country's President.
Strike was one of the first companies to open a base in the country against public opinion. However, Maller praised the move citing the struggles other companies like Coinbase are facing in the US.
"Two years ago, people would have made fun of me [for our] headquarters in El Salvador to launch a product for three billion people, but now Coinbase is fighting with Gary Gensler," he said before adding, "Who's laughing now?"
This expansion will see Strike serve over 3 billion people around the world but in the long run, the idea is to serve the entire global population of 7 to 8 billion people who will be able to use their platform regardless of their physical location.
The Strike App Offers a New User Experience
Strike is daring to dream despite the long-standing crypto winter but based on the success the company has achieved so far, it is only a matter of time before they surpass the 3 billion people target.
Manuela Rios, Strike's Vice President of product said that the company is doubling down on its expansion plan with a newly designed user interface of the payments app.
According to Rios, the new UI provides a seamless onboarding process, a feature Strike has been engineering for several years.
Rios stressed that Strike is taking the same standards expected from apps in the US to these international markets, which often do not match up in terms of design, aesthetics, and user experience.
Meanwhile, Bitcoin price is trading at $26,967 on Monday as bears extend the gap to $30,000. The largest crypto upholds support at the 100-day Exponential Moving Average (EMA) roughly at $26,381 while its upside has been capped below the 50-day EMA (in red) at $27,560.
If the Moving Average Convergence Divergence (MACD) indicator sends a buy signal and investors respond, we could see Bitcoin price reclaim support above $28,000. Such a move could renew interest in the psychological move beyond $30,000.
AiDoge – The Innovative AI-Based Bitcoin Alternative to Buy
Investors seeking alternative crypto tokens with a higher risk-reward ratio would want to take note of AiDoge, a trending meme coin whose fast-selling presale has already accumulated $11.4 million.
This innovative meme token project has earned accolades from industry experts for skillfully blending the meme and artificial intelligence worlds, utilizing AI-driven meme generation software.
As interest in AiDoge continues to grow among investors, the presale's momentum is accelerating, raising at least $500,000 daily over the last two weeks.
Early adopters who secure tokens at the current presale price of $0.000032, may anticipate paper gains of approximately 5% once AiDoge lists on leading cryptocurrency exchanges later this year at an expected price of $0.0000336.
Related Articles:
AiDoge – New Meme to Earn Crypto

Earn Crypto For Internet Memes
First Presale Stage Open Now, CertiK Audited
Generate Memes with AI Text Prompts
Staking Rewards, Voting, Creator Benefits

Join Our Telegram channel to stay up to date on breaking news coverage