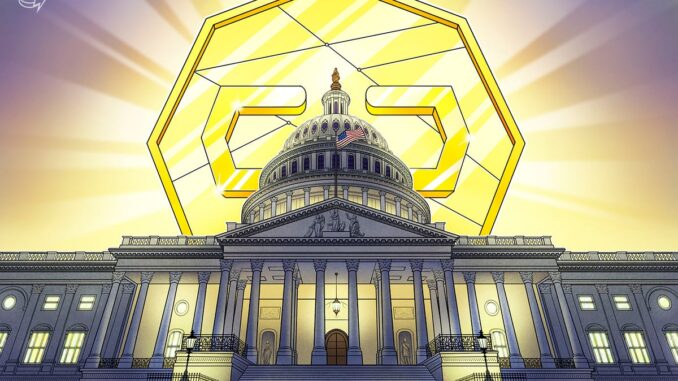 The chair of the United States House of Representatives Financial Services Committee and six subcommittee chairs have sent a letter to U.S. Securities and Exchange Commission (SEC) Secretary Vanessa Countryman voicing their concerns over the agency's proposed advisory clients custody rule. They join a string of crypto industry figures in expressing their objections.
Financial Services Committee Chair Patrick McHenry and his colleagues wrote that the SEC was exceeding its authority in its proposed rule, known as the registered investment adviser (RIA) rule — which toughens requirements for qualified custodians of client assets.
#NEW: Chairman @PatrickMcHenry, Subcommittee Chairman @RepFrenchHill, and all members of the Committee's Republican leadership team sent a comment letter slamming @SECGov's disastrous custody proposal and demanding its withdrawal.

Read more https://t.co/l9rMtwfJUy pic.twitter.com/4rzG5etjON

— Financial Services GOP (@FinancialCmte) May 11, 2023
According to their letter, the proposed rule would apply to assets beyond the agency's jurisdiction, such as "art, cash, commodities, and nontraditional assets" and impede "the jurisdiction of other regulators by imposing custody rules on entities that already have their custody practices regulated by another regulator."
Related: US lawmakers hold EU and UK as examples of crypto regulation in joint hearing

The letter claims that the proposal deviates from standard industry practice and would be "incredibly costly" and would "undermine banks' most basic function, holding cash." Digital asset market participants would be especially hard hit:
"The Proposed Rule would have an outsized impact on digital asset market participants, as entrepreneurs and companies within the ecosystem already struggle to find banks willing to custody their assets."
The digital asset market often turns to state-chartered banks and trusts for banking services. The proposed rule's restriction of qualified custodians to federally chartered entities would create complications for them and reduce competition, the letter said. In addition, the proposed rule would interact with the SEC's Staff Accounting Bulletin 121 to disadvantage the banking industry further.
The proposed rule has garnered unfavorable feedback from the Blockchain Association and venture capitali firm Andreessen Horowitz. Coinbase chief legal officer Paul Grewal requested changes to the proposal in a letter to the SEC.
Magazine: Crypto Wendy on trashing the SEC, sexism, and how underdogs can win: Hall of Flame