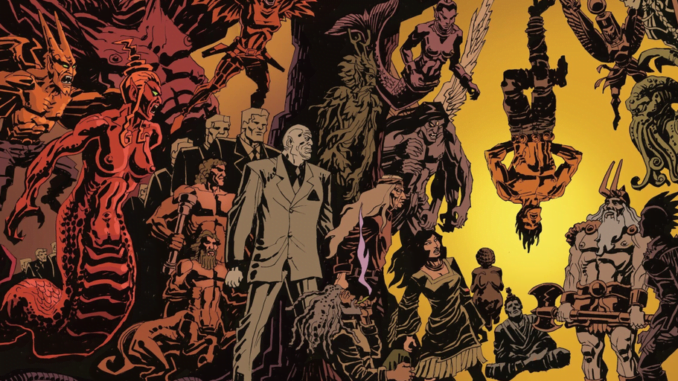 This story comes from GG. Your Web3 Gaming Power-Up
Discover GG
Veteran Hollywood producer Kevin Foxe wants to form a "rebel alliance" against the large corporations that control the film industry and traditional media, he told Decrypt—and he plans to use crypto and gamification to do it.
Foxe is the executive producer of the 1999 cult classic horror film "The Blair Witch Project." In an interview with Decrypt, Foxe shared his philosophy on crypto and media, the Hollywood studio system, and why he's looking to expand the world of the 2014 Dark Horse Comics graphic novel "Mandala" into a massively multiplayer online role-playing game (MMORPG).
Nearly a decade ago, Foxe began collaborating with the creators of the "Mandala" comics—writer Stuart Moore and artist Bruce Zick—to explore potential adaptations. The source material is tonally grim, merging elements of the occult and spiritual mysticism with an apocalyptic, biting critique of corporate power and surveillance states.
It follows protagonist Mike Morningstar as he fights against the GRID, a "global mind-control system," with a group of superhero-like mythological characters known as The Thirteen. Shortly after release, horror-focused publication Bloody Disgusting called the graphic novel a "killer" that "missed popularity for some reason."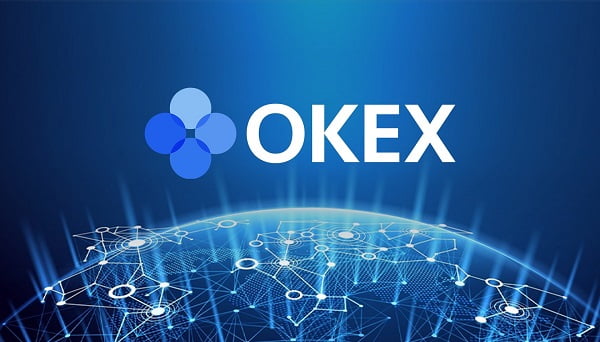 Like other filmmakers and artists building their next projects in Web3, Foxe doesn't want the next "Mandala" iterations to be of a singular type. Instead, he has plans for a television series and a video game, as well as other community-driven experiences that "gamify" the "Mandala" experience.
"I envision being able to tell a story to an audience across many platforms," Foxe said, adding that he sees multimedia platforms suitable for a project that explores multiple universes and simultaneous timelines. "And I love the idea of using tech to tell stories," he added.
With "Mandala," Foxe collectively calls the project's many elements an "enlightenment simulator," which he hopes will help its participants recognize potential elements of truth in the material's broader themes.
"I hate to sound like this, but we're sort of a rebel alliance fighting against these big corporate entities that will take our data and will take our privacy and are working against all of that," Foxe said of his decision to develop "Mandala" in Web3.
Foxe said that a "Mandala" television series, which was previously in development at Warner Bros. before the AT&T acquisition in 2018, is still in the works—and his team retained the IP rights, he told Decrypt.
"We walked away with it. We have all of the content, all of the IP. I mean, that was another sticking point for us, right? The studio wants to then own the IP," Foxe said of the project's departure from the studio system. 
"Having done a number of projects at big studios who now own my IP, I thought, 'This is a time where that has to change.' And blockchain does offer that," he added. "It offers an opportunity to continually own your IP, but still invite the audience in and hopefully reward them in ways that the studio can't."
Mandala the MMORPG
Foxe's vision for "Mandala" has always been about it becoming a game, he told Decrypt.
"That was what it started as. It will be an MMORPG," he said. "But we're also trying to gamify the process along the way as we move into Web3." 
The "Mandala" team is looking to build the game in "tranches," Foxe shared, because he sees crypto as moving much faster than the time it takes to build a video game. His team is currently looking for a Web3-savvy "game partner" to help build out the title, but has already developed some game environments and characters using Epic Games' Unreal Engine. 
"I constantly look to Tim Sweeney and Epic because I think they have it figured out," Foxe said of the Fortnite creator and its CEO. "We're really following their lead and hoping to work with them real soon."
"Mandala" has already experimented with NFTs across multiple chains—there are profile pictures (PFPs) on Ethereum, Polkadot, and Cardano, with plans to release future NFTs on the Polygon-powered Immutable zkEVM network.
When asked if the existing "Mandala" NFTs will play a role in the game, Foxe said that such details haven't been decided just yet—but suggested that there are already "rabbit holes" for fans to explore in the metadata that defines the tokens' unique attributes.
"We believe in cross-chain, we believe in interoperability," Foxe said. "And we believe the audience has to come together from wherever you are to fight back against the grid that's trapping us all."
Stay on top of crypto news, get daily updates in your inbox.