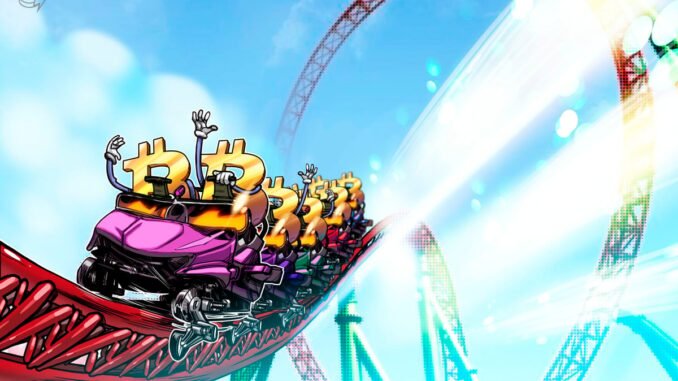 Bitcoin (BTC) price is down today as ongoing "congestion" frustrates traders and pressures market sentiment.
Binance "FUD" drags Bitcoin down
Data from Cointelegraph Markets Pro and TradingView shows Bitcoin trading below $28,000 into the May 8 Wall Street open.
The largest cryptocurrency continues to experience a dip in sentiment after transaction fees hit their highest levels ever and the mempool became almost 98% full.
BREAKING:

Due to the emergence of #Ordinals (Bitcoin NFTs), over 450,000+ transactions are now stuck/pending on the #Bitcoin blockchain, as fees have surged to new highs.

It now cost on average $19.21 per $BTC transaction, but many exchanges are charging $60+ to process them. pic.twitter.com/aTI7ccXlrH

— WhaleWire (@WhaleWire) May 8, 2023
Mass transactions "spamming" the Bitcoin network lies at the center of the problem, market participants believe. The impact was worsened, however, by largest global exchange Binance repeatedly halting BTC withdrawals.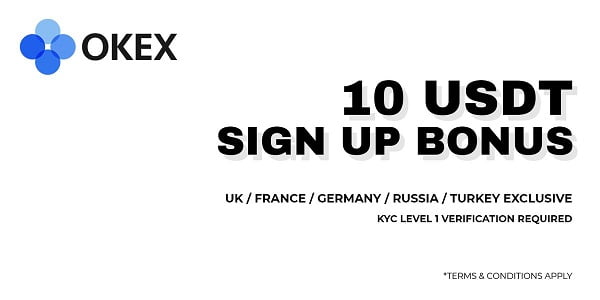 Blaming "congestion" for the outages, Binance created a backlog of withdrawals, which served to worsen already nervous market sentiment. A subsequent tweet confirmed that the backlog had been cleared.
All pending $BTC withdrawal transactions have now been processed.

Once again, thank you for your patience and our team is already implementing solutions to make sure this doesn't happen again. https://t.co/tY7S8R3U9d

— Binance (@binance) May 8, 2023
BTC/USD nonetheless stayed suppressed, the day's lows standing at $27,617 at the time of writing and corresponding to a drop of 7.4% versus local highs seen over the weekend.
Binance's in-house token, Binance Coin (BNB), matched Bitcoin's 24-hour losses, down around 2.4% to trade near $315.
Whether supportive or not, traders were quick to agree with Binance CEO, Changpeng Zhao, when the latter called the market reaction to the withdrawal pauses "FUD." 
Binance closed Bitcoin withdrawals and users immediately panic sold #Bitcoin and bought Tethers at a premium.

Pro tip: Don't buy Tethers at a premium because you're afraid of getting rugged by CZ. Withdraw your coins to cold storage to verify that you aren't holding paper… pic.twitter.com/2e6feI3CTM

— Stack Hodler (@stackhodler) May 8, 2023
"Apparently, Bitcoin doesn't work again. Best sell it all and move on," Filbfilb, CEO of trading suite Decentrader, joked.
It is not the first time that Binance has found itself at the center of BTC price controversy. In late March, other news, likewise labeled "FUD" by Zhao, produced similar effects.
Watch these BTC price support levels
With that, Bitcoin traders are beginning to eye potential targets for a long entry amid an extended downtrend.
Related: Binance 'FUD' meets CPI — 5 things to know in Bitcoin this week
Michaël van de Poppe, founder and CEO of trading firm Eight, set his sights on $27,400 and $26,800, respectively.
"Mentioned before that $29.2K was the key level to break for Bitcoin. We did have a bounce towards it, but no break. Additionally some FUD regarding Binance, doesn't help," part of a tweet stated.
Van de Poppe noted that the difference in weekend open and close price had created a "gap" in CME Group Bitcoin futures markets, with the implication that an uptick may now ensue to "fill it" in classic style.
Others eyed targets closer to spot, including popular trader CrypNuevo.
$BTC

Nice move during the Asian session towards the wick. https://t.co/jfs1YBaArM pic.twitter.com/YKfKGICwhX

— CrypNuevo (@CrypNuevo) May 8, 2023
"Still ranging in this $27-30K region. Now trading back below the mid-range again," Daan Crypto Trades meanwhile continued.
"No trade zone on BTC for me until we see a proper break or sweep of either of these range extremes."
Magazine: Unstablecoins: Depegging, bank runs and other risks loom
The views and opinions expressed here are solely those of the author and do not necessarily reflect the views of Cointelegraph.com. Every investment and trading move involves risk, you should conduct your own research when making a decision.