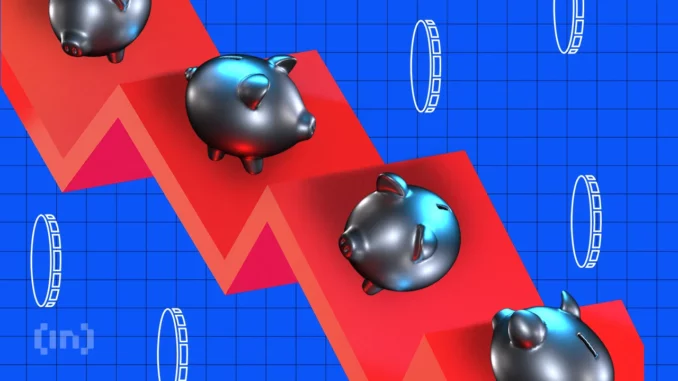 The CEO of JPMorgan Chase warns of a risk of over-regulating the banks. Many people in crypto feel the same.
On Thursday, the longstanding CEO of JPMorgan Chase said, "it's going to get worse for banks." Dimon told Bloomberg TV that he expects "more regulations, more rules, and more requirements." He also said that the US should take a more active role in ending the crisis. Although he predicted that regulators would overreact.
"If you overdo certain rules, requirements, regulations—there are some of these community banks that tell me they have more compliance people than loan officers.''
A Long Run at JPMorgan
Jamie Dimon has been at JPMorgan for over 17 years. He became the bank's CEO in January 2006. He is the only CEO of a major bank to remain in the post after the financial crisis in 2008. The bank is the largest in the United States and the largest in the world by market capitalization. 

Dimon, widely recognized as one of finance's most influential figures, led JPMorgan through the financial crisis, positioning the bank as one of the healthier institutions. Currently, JPMorgan is repeating its success as stocks rebound after a temporary dip in March.
The bank recently acquired most of the troubled First Republic Bank. As part of the deal, it acquired all of the California-based bank's deposits and "substantially all of the assets."
A Risk Of Overcorrection?
Vineeth Bhuvanagiri, Managing Director of EMURGO Fintech, agrees that overregulation presents a risk to the sector.
He told BeInCrypto: "The more regulations and rules that are implemented, the harder it is going to be for smaller banks to remain in operation."
"Bank regulators need to understand what led to these bank failures and should aim to take a balanced approach. Before introducing more regulations, existing regulations should just be fine-tuned and adjusted to fit the current situation," Bhuvanagiri added.
Although, Elena Nadolinski, CEO of the Iron Fish Foundation, sees an overlap with how the crypto industry is being treated. "The United States is building towards a future where innovation is driven to other countries," she told BeInCrypto.
"What use will regulations be if there's nothing left to protect? There's always a risk of over-correcting when people are being reactive. Now is the time to better understand why collapses and weaknesses exist, not jump right into further regulation and control."
Disclaimer
In adherence to the Trust Project guidelines, BeInCrypto is committed to unbiased, transparent reporting. This news article aims to provide accurate, timely information. However, readers are advised to verify facts independently and consult with a professional before making any decisions based on this content.