The Federal Reserve will conclude its two-day meeting on Wednesday.
It comes as the US economy faces significant risks, including the collapse of regional banks.
These events could be good catalysts for AltSignals (ASI).
The American economy is facing significant headwinds, which are helping Cryptocurrency prices are holding quite well as investors continue worrying about the American economy. As a result, Bitcoin has emerged as a safe haven as it sits close to its year-to-date high. Other coins like Ethereum, Litecoin, and Jasmy have done well. Similarly, investors are investing in token sales like AltSignals (ASI) in their hunt for the next big thing.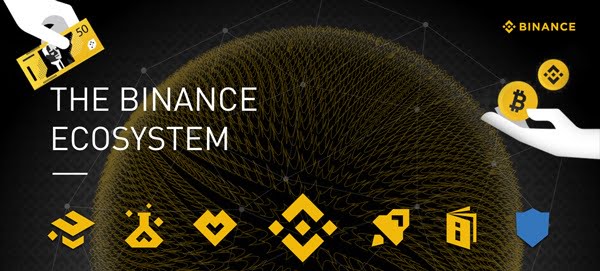 Risks to the American economy
The American economy is facing significant risks as it adjusts to the new normal of high-interest rates. Most of these challenges are all interrelated. The biggest risk to the economy is the banking sector, which has come under intense strain recently. On Monday, the FDIC seized First Republic Bank and then sold it to JP Morgan, the biggest bank in the country.
There are concerns that more banks could collapse in the coming months. On Tuesday, PacWest stock price plunged by more than 30%, meaning that it has fallen by over 70% in the past two months. Western Alliance and M&T Bank have all retreated. This is a sign that investors expect the banks to collapse soon.
The other risk is on the commercial real estate industry that is on the verge of collapse. The industry is dealing with high-interest rates, low occupancy rates, and upcoming debt maturities. Some of the worst-affected cities are San Francisco and New York. A collapse of these companies could also have an impact on the banking sector.
Meanwhile, there is also risk to a credit default in the US as Democrats and Republicans differ on raising the debt ceiling. In a warning this week, Janet Yellen said that the US government could run out of money on June 1. The US is also facing significant inflation risks.
Cryptocurrencies as a safe haven
Therefore, these challenges are good for cryptocurrencies for two main reasons. First, investors believe that Bitcoin is a safe haven, which is equivalent to a digital gold. This explains why Bitcoin has outperformed the Nasdaq 100 and S&P 500 indices this year. eGold has also done well as it sits closer to its all-time high. 
Second, these risks means that the Federal Reserve will likely go slow in its hiking path. Analysts expect that the Fed will start pivoting as soon as on Wednesday of this week. This pivot could mean pausing on rate hikes or delivering a rate hike and pointing to a pause. This pivot will be a positive thing for Bitcoin. Bitcoin tends to have a positive correlation with other altcoins like Ethereum and Solana. 
If this works out well, it means that Bitcoin could continue rising in the coming months. In a recent note, analysts at Bloomberg Intelligence and Standard Chartered said that Bitcoin could jump to over $100k in the next few months. A Standard Chartered analyst wrote:
"Against this backdrop, bitcoin has benefited from its status as a branded safe haven, a perceived relative store of value and a means of remittance. While BTC can trade well when risky assets suffer, correlations to the Nasdaq suggest that it should trade better if risky assets improve broadly."
Implications for AltSignals
The implications of these Bitcoin bullish calls are positive for AltSignals (ASI) and other altcoins. For starters, AltSignals is a profitable company that provides signals to traders from around the world. Presently, the platform uses manual approaches like indicators to provide these trading signals. 
As part of their growth strategy, the developers hope to use both blockchain and artificial intelligence to provide the services. The blockchain section will be powered by the ASI token, which will be used for payments and governance.,
The AltSignals token sale has done well in the past few months. Developers have already raised $676k from investors in the first stage of the sale. One ASI is selling for about $0.015 and the amount is expected to jump in the second stage of the token sale.
Historically, cryptocurrencies tend to rally when Bitcoin is soaring. We have seen that in all the past bullish cycles. This also explains why meme coins like Pepe have soared recently, as we wrote here. ASI is better than Pepe since it has utility in that it is powering a profitable platform.
Is AltSignals a good investment?
I believe that investing in AltSignals presale is a good thing because of the utility that surrounds the platform. Also, I believe that we are in the early stages of a major bull run in the crypto industry as risks to the American economy remain and as the Fed starts pivoting.
However, there are always risks when investing in presales and in the crypto industry. Therefore, you should only allocate what you can afford to lose.    You can buy the AltSignals token here.