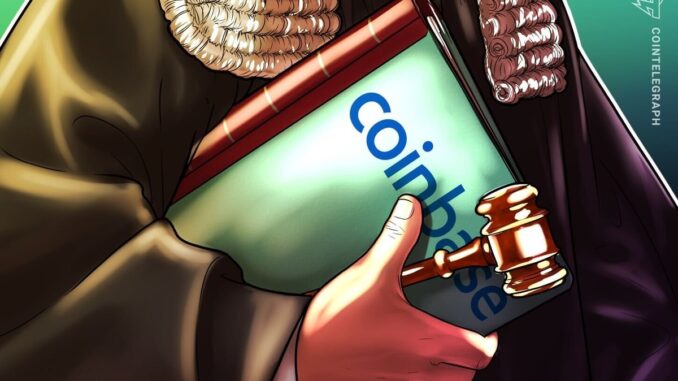 A federal judge has sentenced Ishan Wahi, the former product manager at Coinbase Global accused of insider trading, to 24 months in prison.
In a May 9 hearing in United States District Court for the Southern District of New York, Judge Loretta Preska sentenced Wahi to 24 months in prison for his role in using confidential information he obtained during his time working at Coinbase to profit off new listings of tokens, totaling up to $1.5 million. Preska ordered Wahi to surrender by June 21 at 2:00 PM ET to serve his sentence at the Fort Dix Federal Correctional Institution in New Jersey. Following his time in prison, he will be subject to two years of supervised release for each count, running concurrently.
"You spoke very nicely, you said all the right things," said the judge in regard to Wahi. "I hope that you can make this up to your parents."
The former Coinbase employee — along with his brother Nikhil Wahi and associate Sameer Ramani — allegedly used confidential information he obtained from Coinbase to profit off new listings of tokens, totaling more than $1 million. U.S. Authorities arrested Ishan and Nikhil in July 2022, while they were attempting to fly to India.

Related: Coinbase remains '100% committed' to US market: Armstrong
The brothers pleaded guilty to criminal insider trading charges, with Ishan reportedly agreeing to a sentence of between 36 and 47 months in prison. Nikhil pled guilty to charges related to wire fraud conspiracy in September 2022 and was subsequently sentenced to 10 months in prison. At the time of publication, Ramani remained at large.
Magazine: Powers On… Insider trading with crypto is targeted
This is a developing story, and further information will be added as it becomes available.