Top trending meme coin $SPONGE is bouncing back strongly after the wider crypto crash sent meme coins lower.
Helping $SPONGE today is the news of its launch on the Poloniex centralized exchange (CEX) at 11:00 UTC.
The Poloniex listing means $SPONGE can now be traded on four CEXs. Yesterday $SPONGE listed on LBank and the day before that on CoinW and Toobit.
There are very likely to be more listings for $SPONGE coming soon, possibly before the US session gets into gear.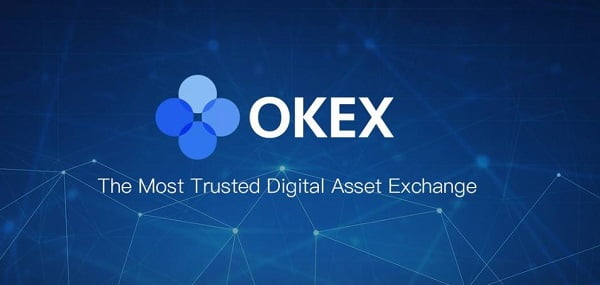 $SPONGE price bounces at $0.001
As crypto prices retrace lower after a crash triggered by bitcoin withdrawal pauses at top exchange Binance, $SPONGE traders are now back in buying mode. 
$SPONGE token has in a matter of days earned its place at the head of a new wave of meme coins, as interest explodes around tokens such as Pepe and $SPONGE.
$SPONGE is only just getting started and the current market set up provides a huge opportunity to profitably buy the dip. 
Savvy investors will be well aware that retracements present opportunities and are a good sign of markets developing in a healthy direction with sustainable price formation.
The current price of $0.001338 is indicative of this phenomena, as it bounces hard off its near-term bottom at $0.000.8541. 
CoinMarketCap data shows $SPONGE is up 90% on a 24-hour view, although it is off its all-time high printed yesterday at $0.002402. By contrast, Pepe coin is down 15% in the past 24 hours. $SPONGE now has a market cap of approximately $50 million.
$SPONGE has the fourth-best performing price of all meme coins on a 24-hour basis, at the time of writing.
The Pepe-beating coin on a 7-day return view is up 1,561%, and by a higher percentage prior to CoinMarketCap tracking having began. Some early holders turned a $50k investment into over $1 million.
$SPONGE token hottest pair on Uniswap
The astonishing success of $SPONGE token has left even the performance of Pepe in the shade. While Pepe took three weeks to launch on its first centralized exchange (CEXs), $SPONGE achieved that feat in two days. 
On Sunday $SPONGE came within touching distance of breaking above a $100 million market capitalization. 
A retest at those levels is looming, as current prices provide an extremely attractive entry level for new buyers and those looking to average down previously established entry costs.
CEXs are queuing up to bring $SPONGE liquidity onto their platforms. They have no doubt collectively taken note of the booming trading volume on the Uniswap V3 decentralized exchange. 
Excluding wrapped coins Pepe is in second place with $83 million, four-day old coin $SPONGE is in top spot, having built up trading volumes of $103 million, as at 09:10 UTC.
In an astounding achievement, $SPONGE now commands an eighth of the total liquidity on crypto's largest decentralized exchange.
Another feather in $SPONGE's cap is the fact that liquidity locked on Uniswap is twice as high for $SPONGE as it is for Pepe which has a market cap roughly 20 times greater.
$SPONGE's locked liquidity is $10.8 million versus $11.9 million for Pepe.
$SPONGE trends on social media 
Underpinning the swelling trading volumes and bullish price action, the $SPONGE community is growing fast. 
Not even a full four days old and $SPONGE has more than 8,500 holders and a super active Telegram group numbering 17,000. 
There are also now in excess of 27,000 followers of the project on Twitter. Among that number is crypto influencer Matt Wallace with nearly a million followers and a big buddy of Elon Musk.
$SPONGE continues to trend at no.1 on top DEX app Dextools.
Rumors that the people behind $SPONGE have some connection with the Shiba Inu team is adding to the FOMO.
Also encouraging community and token holder onboarding is the fact that the largest wallet is vested for two years. The No.1 wallet holds 29% of supply.
Perhaps even more significantly today China's top crypto news site, BlockBeats, mentioned $SPONGE.
Visit $SPONGE Website